From artistic vision, through writing and filming to post-production, the director controls every creative aspect of a movie.
We've explored the cinematic archives and analysed all genres, genders, time periods, and parts of the world to pull together our list of the 10 greatest directors of all time.
---
Subscribe to our YouTube channel
---
10. Writer/director
What is it?
Maybe the purest filmmaker of all is the writer-director. From concept to execution, the writer-director creates it all, and that's who we're looking at to get the ball rolling.
Classic examples:
The first rock star director, Quentin Tarantino was a cultural sensation in the 1990s. Paul Thomas Anderson is an expert in character study, kinetic camerawork and memorable music. And the Coen brothers have created a style that defies genre pigeonholing across 5 decades.
Our winner:
For our writer director pick, though, we're heading a bit further back. From classic era-Hollywood, we're talking Billy Wilder. Born in Austria in 1906, Billy Wilder moved to the US aged 27 to become one of the biggest filmmakers in mid-century Hollywood.
Avoiding extravagant camera shots and attention-grabbing compositions in favour of a directorial style enslaved to the script, it was as a screenwriter where Wilder displayed rare filmmaking gifts. With a talent for crafting complex characters and twisting narratives, Wilder created classics from film noir, through hard-boiled thrillers, to romantic comedies and, with The Apartment, became the first filmmaker to win Oscars for Producing, writing, and directing the same film.
One of the most successful filmmakers of his generation, an extraordinary screenwriting talent, and the greatest writer-director of them all.
---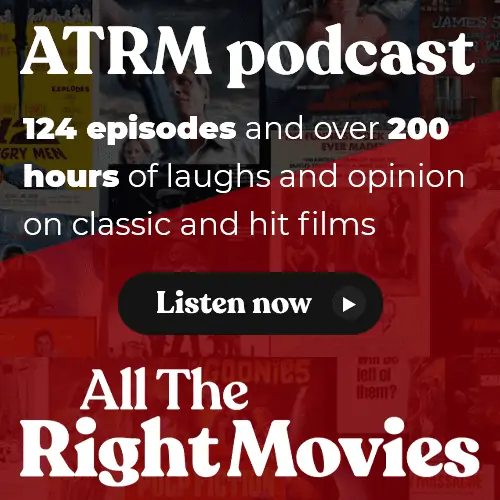 9. Low budget
What is it?
Often featuring a small crew and an inexperienced cast, the low budget film relies on a filmmaker's artistry. Some directors have built a career carving out low-budget classics, and it's the low budget director that fills our 9th spot.
Classic examples:
Spike Lee has earned a reputation for highly visual storytelling with racial thematic depth. Light narratives with heavy characterisations define Richard Linklater's work. And actor-turned-director John Cassevettes ushered in a new era of independent filmmaking with a run of devastating dramas.
Our winner:
Our selection though, is a filmmaker whose name is synonymous with the cult classic. The Master of Horror, it's John Carpenter. An auteur known for writing, directing, producing and composing, John Carpenter is a filmmaker whose lack of commercial success is easily made up by his huge influence and remarkable legacy.
With a reputation for stunningly fluid camerawork and a talent for creating unbearable tension through repetitive, riff-driven scores, Carpenter's name goes hand in hand with lower-budget filmmaking and his back catalogue is replete with cult classics. And, in helming seminal slasher Halloween and flop-turned-beloved classic The Thing, among others, Carpenter is one of the key figures in horror.
One of the big talents of his generation, THE Master of Horror, and one of the most influential low-budget filmmakers in history.
---
8. Female
What is it?
One type of filmmaker we found in criminally short supply when creating this list was the female director. Women have nonetheless helmed countless classic movies, and it's the female filmmaker we're looking at for 8th position.
Classic examples:
An expert in the visually striking, Jane Campion's style is defined by off-kilter compositions and disconcerting tones. French visionary Agnes Varda created countless masterpieces across 7 decades. And an exponent of impressionistic images and exquisite framing, Claire Denis is one of the most fearless filmmakers on this list.
Our winner:
For number 8, however, we're back in Hollywood. Crossing boundaries and genres… Kathryn Bigelow. In a career spanning 5 decades, Kathryn Bigelow has established herself as possibly the most significant female filmmaker in Hollywood history.
With a style characterised by expressive and visceral imagery, Bigelow is a filmmaker who moves effortlessly across genres, subverting expectations as she does so. From the heart-pounding action of Point Break, through the dark surrealism of Strange Days, to the breathtaking scale of Zero Dark Thirty, Bigelow has expertly developed her style along with the evolution of cinema and, with the tensely thrilling The Hurt Locker, became the first woman to win a Best Director Academy Award.
A great action filmmaker, a history-making career, and the most successful female director in Hollywood.
---
7. Silent era
What is it?
Unable to rely on appealing audio or dialogue delivery, the silent film era was a golden generation of unfiltered visual storytelling. Many of cinemas biggest pioneers emerged from that time, and its the silent filmmaker at number 7
Classic examples:
A celebrated writer, actor and director, Charlie Chaplin was – and remains – one of the most iconic figures in Hollywood history. F.W. Murnau probed the human psyche to create some of cinema's most indelible images. And the king of the Biblical epic, Cecil B. DeMille is a founding father of American cinema.
Our winner:
Our choice for number 7 though is one of the most acclaimed actor-directors in history. A master of spectacular comedy, it's Buster Keaton. Appearing in films until his passing at 70 years old in 1966, it's his silent film period for which Buster Keaton is most fondly remembered.
A master of deadpan comedy and death-defying stuntwork, Keaton was equally adept behind the camera, directing classic after classic in a blisteringly prolific 1920s, a decade where he produced iconic work such as Sherlock, Jr, The Cameraman, and Steamboat Bill and in The General created a film widely regarded as a masterpiece that features the most expensive scene in silent film history. A Hollywood icon, a pioneer of visual storytelling, and the most prolific director in silent era Hollywood.
---
6. European
Who are they?
We've focused our attention so far on Hollywood, but there's countless talented filmmakers across the pond too. Characterised by its expressionism, impressionism, and neorealism, European film has given us some of cinema's greatest artists.
Classic examples:
A student of human emotion, Ingmar Bergman explored themes around faith and mortality as masterfully as any filmmaker has. A pioneer of French New Wave, Jean Luc Godard is one of the most influential European filmmakers. And, credited as the creator of the Spaghetti Westerns Sergio Leone's impact is still seen in movies today.
Our winner:
For our winner, though, it's a distinctive Italian with a distinctive style. One of the biggest names in 20th century cinema it's Federico Fellini.
Cutting his teeth in the Italian neorealism period of the 40s and 50s, Federico Fellini directed movies for 40 years, coming to be recognised as one of the greatest and most influential filmmakers in history.
A master with a baroque style that blends fantasy and reality, Fellini is a storyteller who digs deeper than the stunning imagery and eccentric characters he creates to find and explore human desires and anxieties and, in La Dolce Vita (1960) and 8 ½ (1963) , directed two films celebrated as masterpieces that remain cinematic touchstones for artistic Hollywood filmmakers. An influence that crossed continents, one of cinema's great artists, and one of the all-time great European directors.
---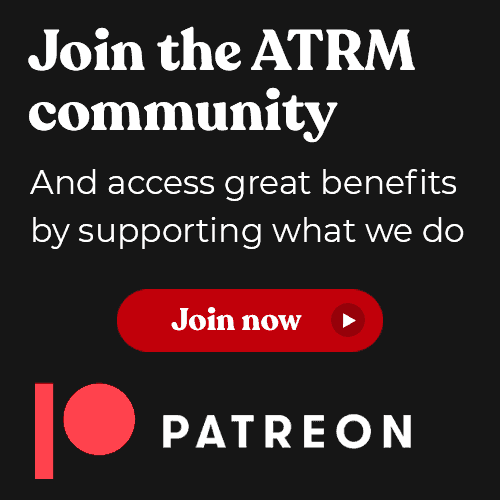 5. New Hollywood
Classic examples:
Francis Ford Coppola created landmark movies on a scale rarely matched throughout the 70s. William Friedkin's documentary-mimicking style created films of high intensity with strong identities. And Terrence Malick's understanding of landscape and framing created some of the most beautiful natural shots in film.
Our winner:
It's from the streets of Little Italy where we find our choice, however. One of the most popular filmmakers in all of Hollywood it's Martin Scorsese.
Born and raised in mid-century New York city, Martin Scorsese channeled that environment to create some of the most influential and incendiary movies of the last 50 years.
The fruit of an unmatched knowledge of film history, Scorsese's body of work is at once inspired by past masters and inspiring to all filmmakers since. With a filmmaking style defined by exceptional use and understanding of technique, Scorsese's exploration of themes around faith, masculinity, and capitalism, and his frequently violent depictions of American culture, have created a filmography that will stand the test of time as effectively as any director on this list. One of the great students of cinema, a master of his craft, and the greatest director of New Hollywood.
---
4. Non-European
What is it?
We've discussed the European filmmaker and now we're heading further East to look at Asian cinema. With classic genres including character drama, anime, martial arts, and historical epics, Asian cinema is home to some of our most unique auteurs.
Classic examples:
Sayajit Ray brought Indian film to worldwide attention in the mid-20th century. As co-founder of Studio Ghibli, Hayao Miyazki is feted as the world's leading director of animated movies. And, a director defined by social themes and dark humour, Bong Joon Ho is the most successful foreign language filmmaker in Oscars history.
Our winner:
In Asian cinema, though, we find one of the most esteemed names in all of film. One of the most significant directors of any era it's Akira Kurosawa. A director of 30 films across 5 decades, Tokyo native Akira Kurosawa is one of the most revered filmmakers who ever lived.
Noted for his stunning observations of human relationships and recurring themes of nature, class and violence, Kurosawa was one of the first globally recognised filmmakers. Channelling literary giants such as Dostoevsky and Shakespeare, Kurosawa's unmatched understanding of classical storytelling combined with his innovations in bold, striking camera movements, and one of the great director-actor collaborations, resulted in some of the most powerfully enduring works in all of world cinema. One of the most inventive filmmakers in history, an influence still largely felt today, and one of the greatest directors the world over.
---
3. Blockbuster
What is it?
The most popular and lucrative picture in Hollywood is the blockbuster. A genre defined primarily by its spectacle and scale, its greatest filmmakers are those that inject artistic flair into the jaw-dropping action.
Classic examples:
Christopher Nolan combined thought-provoking concepts and masterful action to become the biggest event moviemaker of his generation. An expert of epic world-building, Ridley Scott has directed some of the most iconic titles in Hollywood. And James Cameron directed 2 of the 3 highest grossing movies in history across disparate genres.
Our winner:
Some of the biggest names in Hollywood filmmaking there and, for our winner, we might just have the biggest. Still one of the most famous directors out there it's Steven Spielberg.
Starting his career as a prodigious young TV director, Steven Spielberg quickly graduated to movies, changing the face of Hollywood forever.
With an awe-inspiring natural talent for visual storytelling, Spielberg has directed classics across a diverse range of genres, but it's the blockbuster with which his name is most associated. As well as creating the summer blockbuster with Jaws in 1975, Spielberg has directed the highest-grossing movie ever 3 times, won 2 Best Director Oscars and had an impact on western culture unmatched by any other filmmaker. One of cinema's biggest natural talents, the most powerful figure in 50 years of Hollywood and the greatest blockbuster movie director.
---
2. Classic Hollywood
What is it?
Between the silent era and New Hollywood, there was a half century of filmmakers we're calling classic Hollywood. Admittedly a category that could make up a deserving top 10 all on its own, some of the creative giants of cinema hail from classic Hollywood.
Classic examples:
A great writer and performer, Orson Welles is one of Hollywood's most innovative and influential directors. A filmmaker who celebrated American spirit, John Ford won more Best Director Oscars than anybody else. And, with a deep understanding of human relationships, Elia Kazan is a storyteller of rarely matched talent.
Our winner:
Our runner up, though, is another giant of Hollywood. The Master of Suspense it's Alfred Hitchcock. In a prolific career of over 50 feature films, Alfred Hitchcock is widely regarded as one of cinema's most influential figures.
A compelling storyteller that frequently tackles themes of obsession, sexuality, and morality, Hitchcock's mastery of visual storytelling and mise en scene, his use of music and his unrivalled ability to raise tension are the hallmarks of a filmmaker who changed the face of western cinema with one of the most ubiquitous and studied filmographies of any director. Throw in the greatest 4-film run in history and you have a visionary filmmaker, a true master of his craft, and the greatest director of classic Hollywood.
---
1. Auteur
What is it?
The top spot is in sight and, in picking our overall winner, we've looked at the auteur. The visionary director who oversees and controls all aspects of their picture, the auteur covers some of the most distinctive and special talents in filmmaking.
Classic examples:
The key name in Soviet filmmaking, Andrei Tarkovsky is one of the most influential artists in cinema history. A filmmaker defined by slick intensity and precision, David Fincher is among the most acclaimed directors of the late 20th century. And David Lean's talent for inventive editing and majestic grandeur resulted in some of the most acclaimed movies ever made.
Our winner:
Our overall winner, though, is a filmmaking titan. The definitive name in Hollywood artistry, it's Stanley Kubrick.
Having risen from teenaged lifestyle photographer through short filmmaker to Hollywood director, Stanley Kubrick established himself as the most avant-garde director in Hollywood.
An auteur noted for his artistic and technological innovations, meticulous attention to detail, and thematic exploration of human action, Kubrick created masterpieces across multiple genres. With a unique eye for cinematography, his one point perspective shots, Kubrick stare and slow zooms are hallmarks of one of the most inimitable filmmaking styles in history, and his understanding, and frequent subversion of, the form is indicative of a once-in-a-generation visionary talent. A filmmaker who pushed boundaries artistically and technologically, a filmography full of masterworks and, for us, the greatest director in Hollywood history.
---
Do you go along with our picks? Is your favourite filmmaker in the list, or are there any glaring omissions? Reply in the comments on YouTube, and don't forget to subscribe, like, and share for more All The Right Movies videos..
The beginning of a beautiful friendship
Stay up-to-date with all things All The Right Movies by signing up for our e-newsletter.