Martin Scorsese's The Departed (2006) is one of the most popular Hollywood remakes, and won Scorsese his long-awaited Best Director Oscar. By way of 20 interesting and fun facts about The Departed, we tell the making of story behind a gangster classic.
It took a while, and was much-deserved when it came, but The Departed was the movie for which Martin Scorsese finally won an Oscar. A modern mafia classic focusing on the Irish-Bostonian mob, it features an all-star cast, and there is a fascinating behind the scenes story in bringing it to the big screen.
With the 20 fun and interesting facts about The Departed below, here is that story.
---
1. Two key supporting cast members could have been different
After the opening montage, the film introduces us to our lead character – Billy Costigan (Leonardo DiCaprio), a rookie Boston cop – as he's being briefed on going undercover in the mob by two more senior officers, Captain Queenan and Sergeant Dignam.
Queenan and Dignam are played by two big names in Martin Sheen and Mark Wahlberg, respectively. Things could have been very different, though.
Long-time Scorsese collaborator Robert De Niro was considered, but he turned the role of Queenan down so he could direct The Good Shepherd (2006). And Irish actor Gerard McSorley was also up for the part, but pulled out due to scheduling conflicts.
As for Sergeant Dignam, Scorsese wanted Ray Liotta, but he was unavailable. Denis Leary and Ethan Hawke were also considered before Wahlberg was cast.
The briefing scene where we meet Costigan, Queenan, and Dignam
---
2. Wahlberg and Scorsese didn't get on
Scorsese is almost universally spoken of very highly by actors who have worked with him, but Mark Wahlberg wasn't such a big fan of the filmmaking legend. He said, "I had problems with Marty. He was pushing me in different ways."
It didn't turn out too badly for Wahlberg, though. He was the only cast member nominated for an Oscar, which was his first ever nomination.
---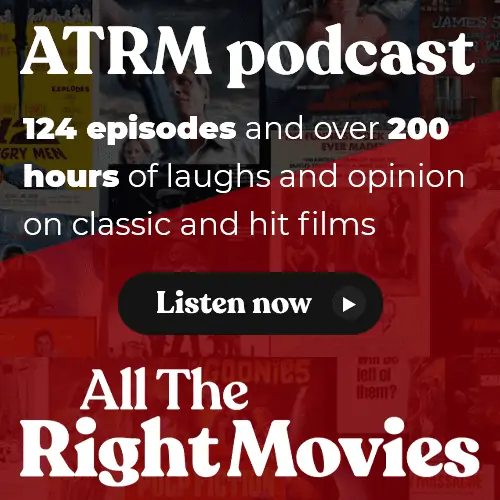 ---
---
3. Scorsese was the studio's first choice to direct
Scorsese was the only person who warner Bros wanted to direct the film, and he agreed to do it pretty quickly. Warner Bros had bought the rights to Hong Kong thriller Infernal Affairs (2002) and always had Scorsese in mind to direct a remake. When Scorsese read the script he loved it as it reminded him of classic Hollywood genre pictures by people like Robert Aldrich, Sam Fuller, and Don Siegel. Specifically, Scorsese said it reminded him of White Heat – a 1949 film noir directed by Raoul Walsh and starring James Cagney. He signed on and agreed to do the movie on that basis.
White Heat, starring James Cagney
---
4. The Departed is a very successful remake
Infernal Affairs is the first part of a movie trilogy, and was directed by Andrew Lau and Alan Mak. Like The Departed, it tells the story of a police officer who infiltrates an organised crime outfit, at the same time that the gang have a mole in the police department. Scorsese said about the original, "Our film was inspired by Infernal Affairs, because of the nature of the story. However, the world screenwriter William Monahan created is very different from the Hong Kong film."
Critically acclaimed, Infernal Affairs has a 94% approval rating on Rotten Tomatoes, and its director, Andrew Lau, prefers his own film to Scorsese's remake. He said: "I think the version I made is better, but the Hollywood version is pretty good too. Scorsese made the Hollywood version more attuned to American culture."
We've already compared The Departed to Infernal Affairs in a previous article.
Infernal Affairs, the film on which The Departed is based
---
5. Production was gruelling, and left Scorsese suffering exhaustion
Production of the film was so long and arduous that even Martin Scorsese – a hugely experienced director – was left ill and exhausted from making the film. Scorsese later said, "I call The Departed 'Moral Ground Zero'. All the characters are killed at the end, and there was no place to go after that. I hardly did any press for that film because I was tired of it. It was maddening. I like the picture but the process of making it was highly unpleasant. I don't care how much I'm being paid, it'll kill me and I'll die."
Scorsese had a lot of real-life consultants on the film. One of them was a a former police officer called Tom Duffy, who was the chief investigator into Whitey Bulger, a real-life Boston mob boss, for decades.
---
6. Marty finally won an Oscar
Scorsese had been nominated for 7 Oscars previously, and lost every time. The Departed, though, was the movie where Scorsese finally won. The Departed won Best Picture – the first remake of a foreign film to do so – and Scorsese won Best Director.
When Scorsese won the Oscar, it was presented to him by three of his old movie brat pals in Steven Spielberg, George Lucas, and Francis Ford Coppola.
Spielberg, Lucas, and Coppola present Scorsese with his Best Director award
---
7. Leonardo DiCaprio almost didn't star in the film
The lead role of Billy Costigan is played by Leonardo DiCaprio, in one of his most acclaimed roles. When the studio bought the rights to Infernal Affairs, however, they had another famous actor in mind for the role.
The studio originally planned for Costigan to be played by Tom Cruise. The studio changed their minds, though, and approached DiCaprio and Scorsese at the same time. DiCaprio was actually signed up to appear in The Good Shepherd at the time, which was a spy movie directed by Robert De Niro. But when DiCaprio read the script for The Departed, he changed his mind and took the role of Costigan instead.
Leonardo DiCaprio as Billy Costigan
---
8. Matt Damon was not the studio's first choice as Sullivan
The yin to Costigan's yang is Colin Sullivan, the mob mole operating inside the Boston Police Department. He was played by Matt Damon but, like DiCaprio with Costigan, the studio originally planned for somebody else to play Sullivan. If Cruise had been Costigan, the studio wanted Brad Pitt to play Sullivan.
When Scorsese came on board though, he immediately wanted Matt Damon for the part. Marty said the character has, "a cocky attitude – a bravado," that he thought Damon could pull off.
Matt Damon as Colin Sullivan
---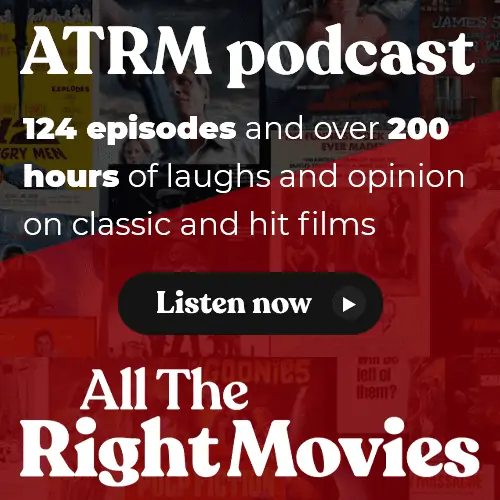 9. Some big-name actresses could have featured, too
The main female character in the movie is Madolyn, who has relationships with both Sullivan and Costigan. She's played by Vera Farmiga but Scorsese originally had a shortlist of 4 big stars to play Madolyn: Kate Winslet, Emily Blunt, Hilary Swank and Jennifer Aniston.
Vera Farmiga said that, after she was cast, she was really nervous about meeting DiCaprio and Scorsese, and said, "You expect there to be a chasm between you and them, but there wasn't. They're just really, really lovely people."
Vera Farmiga as Madolyn
---
10. A gangster movie legend was almost cast
The main antagonist in the movie is Frank Costello, the Boston mob boss. He's played by Jack Nicholson but Scorsese originally wanted a different Hollywood legend in the role, in Al Pacino. Scorsese had never worked with Pacino at the time and offered him the part of Costello, but Pacino turned it down.
Scorsese then turned to Jack Nicholson, and a meeting was set up between Nicholson, Scorsese and DiCaprio. Nicholson says about that meeting:

"I always give a fast no when it's no, and originally there wasn't a part there. I said, 'I'd love to work with you, Marty, I've always wanted to work with you and Leo but I can't do something just because I like the idea. It's gotta be a part that I'm interested in.'"
After this meeting, Scorsese spoke to DiCaprio and they agreed to rewrite the script to give Costello a much bigger role. And, after he read the new draft, Nicholson said "yes, I'll do it."
---
11. Nicholson's sporting allegiances caused a problem
There's a scene in the film where we see Costello wearing a New York Yankees baseball cap. It was actually supposed to be a Boston Red Sox cap, though, because that was a signature look of Whitey Bulger, but Nichollson refused point blank to wear a Red Sox cap because, he says, he doesn't like the Boston Red Sox.
---
12. Jack Nicholson improvised one of the best scenes in the film
One of the most popular and acclaimed moments in The Departed is when Costello is talking to Costigan about the rat, and questions if it could be Costigan himself. Costello pulls out a gun and points it in Costigan's face. That wasn't in the script – Nicholson improvised it, and DiCaprio wasn't expecting it. Then Costello burns a drawing in front of him with a lighter – this was also not scripted. Nicholson also improvised the, "I got this rat. This gnawing, teething f***ing rat," line.
Scorsese said: "I still get chills when Jack says 'I got this rat.'". And DiCaprio called shooting the scene, "one of the most memorable moments of my life."
We also see some Jack Nicholson improvisation in the scene in Costello's apartment, where he's surrounded by prostitutes. ostello throws a handful of cocaine on the bed came, which was an idea from Nicholson.
The, "I got this rat," scene
---
13. Nicholson didn't get on with everybody
Leonardo DiCaprio and Scorsese loved working with Nicholson, but not everybody felt the same way. Ray Winstone, who played Costello's right-hand man, Frenchy, had a problem with Jack. Winstone said:
"Me and Jack did not get on too well. Maybe he was going through a funny time … Everyone else loves him to death — I just wanted him to be a great guy. … We just did not click."
---
14. The script played a big part in attracting the big names
The screenplay for The Departed was written by William Monahan, a Bostonian with just one screenwriting credit under his belt at that point. That was Ridley Scott's historical epic, Kingdom of Heaven (2005).
When the studio sent the script to Scorsese and DiCaprio, both were immediately impressed, and Scorsese said, "Me and Leo had the script and said we'd read it and then talk a week later. The next day, Leo called and said 'if you're in, I'm in' and I said 'I was going to call you and the say the same thing.'"
DiCaprio said, "It was so well-written. It's one of the only screenplays I've read where I had no notes. It was ready to go."
---
15. Scorsese references some classic Hollywood films
It's well known that Martin Scorsese isn't just a great director, but also one of cinema's great students. He has an encyclopaedic knowledge of film history and frequently draws on that in his movies. The Departed is no different, and has two standout moments referencing older classics.
Towards the end of the film, Costigan sends a CD to Sullivan, which Madolyn plays when Sullivan is in the shower. We see three quick shots where Sullivan is turning on the shower. Those three shots are copies of the shots when Janet Leigh turns on the shower in the famous scene in Alfred Hitchcock's Psycho (1960).
Also, in the original Scarface from 1932, directed by Howard Hawks, whenever the main character Tony Camonte kills somebody, he whistles music from an opera called Lucia di Lammermoor by Italian composer Gaetano Donizetti. This is the same opera that Costello goes to in The Departed.
Costello's opera trip to see Lucia di Lammermoor
---
16. Another secondary character could have been played by an A-list movie star
The FBI agent who heads up the Special Investigations Unit that takes down the mob is Captain Ellerby, and is played by Alec Bladwin. The part of Ellerby was originally offered to another big name, though, in Mel Gibson. He turned the part down because he was directing his epic adventure film, Apocalypto (2006), at the time.
Alec Baldwin as Captain Ellerby
---
17. X marks the spot
There's a lot of character deaths in The Departed, including all of the main characters. And whenever a characters dies, Scorsese foreshadows it by having that character appear next to an 'X' earlier on.
There are many examples, such as in the opening when we see Costigan and Sullivan mirrored in panning left to right tracking shots. Both characters are shown with an X on a window pane laid over the top of them.
We see many Xs next to Costigan when he's in the airport. There are Xs on the windows when the mob throw Queenan from the roof and, when Sullivan returns home in the final scene, there are Xs on the hallway carpet outside his apartment. Scorsese took this idea from Hawks'Scarface, which does the exact same thing.
Queenan is thrown to his death, falling past Xs taped to windows
---
18. A rat caused some controversy
Following Sullivan's death at the hands of Dignam, the film ends. But not before one final shot. The camera moves out of the window of Sullivan's apartment and we see a rat scurrying along the balcony before the film cuts to black.
This shot caused quite a stir online as some people find the inclusion of the rat to be too 'obvious'. So much so that, in 2008, there were petitions and a Kickstarter campaign set up to raise funding to digitally remove the rat from that shot. (Spoiler: that never came to fruition).
The final shot featuring the controversial rat
---
19. The Departed is among Scorsese's most successful movies
Scorsese and the gangster genre pretty much guarantees a classic film, and The Departed attained that status almost immediately. On a budget of $90m (half of which went on the cast's salaries), the film grossed $291.5m at the box office, so made a good return. The film also fared well with critics:
Roger Ebert gave the film top marks – 4 out of 4 – and said:
"What makes this a Scorsese film, and not merely a retread, is the director's use of actors, locations and energy, and its buried theme. I am fond of saying that a movie is not about what it's about; it's about how it's about it. That's always true of a Scorsese film."
Empire magazine awarded The Departed 4 stars out of 5, and said:
"Back to the streets and with a stellar cast, Martin Scorsese proves once again that he's the master of urban storytelling — and of thrillingly violent filmmaking. When it comes to the dynamics of moviemaking, Scorsese still has few peers."
And Entertainment Weekly put The Departed on their Best Movies OF The Decade list, and said:
"If they're lucky, directors make one classic film in their career. Martin Scorsese makes one every decade. This Irish Mafia masterpiece keeps the streak alive."
The film also performed well at the Oscars, winning Best Picture, Dest Director, Best Adapted Screenplay (for William Monahan), and Best Editing.
---
20. There could have been a sequel
There hasn't been a follow up to The Departed, of course, but there have been rumours and rumblings in the years since, mostly from the writer William Monahan.
Monahan had an idea for a sequel to The Departed where Sergeant Dignam would've been the main character and the story revolved around the aftermath of the first film. Monahan has said:

"I'll be writing about Boston as long as I live, and I'd honestly love to bring back Dignam, and I even know how the picture would open. With The Departed Tango and snow falling on the Boston Common. I know every scene in the picture and it would focus on political corruption."
There's been no signs that Warners are interested in returning to Monahan's mob world but, who knows, watch this space.
---
And that's all, folks. 20 fascinating and fun facts about The Departed – Martin Scorsese's Oscar-busting classic. Please share on your social platforms, and subscribe to our YouTube channel for lots of great video content.
---
The beginning of a beautiful friendship
Stay up-to-date with all things All The Right Movies by signing up for our e-newsletter.