Casino has always been in the shadow of Goodfellas, but it shows Scorsese on red hot form, firing on all cylinders. We're heading to the desert with 20 epic facts about Casino.
After the runaway success of Goodfellas, Scorsese returned to his favourite genre 5 years later to tell the story of Ace Rothstein, Nicky Santoro and the mob in Vegas. Based on true events, Scorsese's three hour epic is a dazzling combination of bright lights, big characters and relationships gone bad.
We've got the full behind the scenes story of Scorsese's gangster classic, by way of 20 incredible facts about Casino.
---
1. Scorsese was at a loose end when Casino came up
The film only came about because Scorsese had a window in his schedule. He was originally slated to direct Clockers (1995), but went cold on the idea and handed the directing reins over to Spike Lee. Scorsese retained a producer credit on Clockers.
The trailer for Clockers
---
---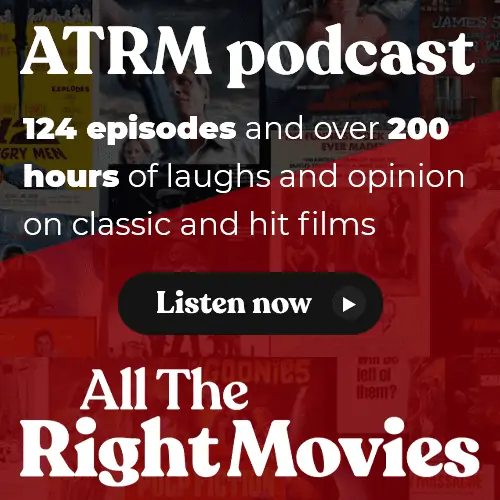 2. Another collaboration with an old friend
The Casino screenplay was a co-write between Scorsese and Nicholas Pileggi, together again after their work on Goodfellas. It's also based on Nicholas Pileggi's book, but this time, the book was written simultaneously with the screenplay. The book was released only six weeks before the film, but unlike the film, the book contains real names of all involved.
It was Universal lawyers who suggested changing the names to avoid catching heat from the mob. Also, the hub of the operation was Chicago, which is never referenced in the film. This is changed to 'back home'. In another way of covering themselves, the credits say that the film is 'adapted from a true story' as opposed to 'based on a true story.' This allowed more creative license. Despite this, Scorsese said that pretty much everything in the film is true.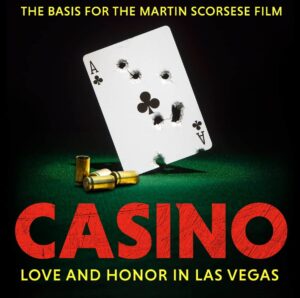 Nicholas Pileggi's book of Casino
---
3. The film was legitimised by the mob
The character of Sam Rothstein is based on Frank 'Lefty' Rosenthal. Who was retired from his dodgy dealings and living out in Florida. Nicholas Pileggi approached him about writing a story about his time in Vegas, which he didn't dismiss but wasn't interested in taking an active part in the production.
But when he found out that Scorsese was directing and De Niro was playing him, he was fully on board and wanted to set up a meet with De Niro. His involvement also encouraged his former associates out of the woodwork to advise on the film.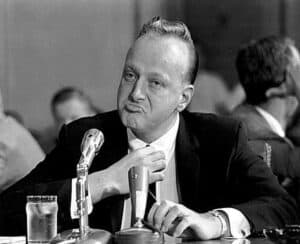 Frank 'Lefty' Rosenthal
---
---
---
4. The real Nicky also raised hell in Vegas
The character of Nicky Santoro was based on mafia enforcer Tony "The Ant" Spilotro. Nicknamed The Ant by the FBI in the media, a shortened version of the FBIs actual name for him, 'that little pissant.' The Ant was partnered up in Vegas with Lefty Rosenthal and it's believed that he killed 25 people for the mob. The Vegas crime rate went up by 70% after he showed up in the city.
---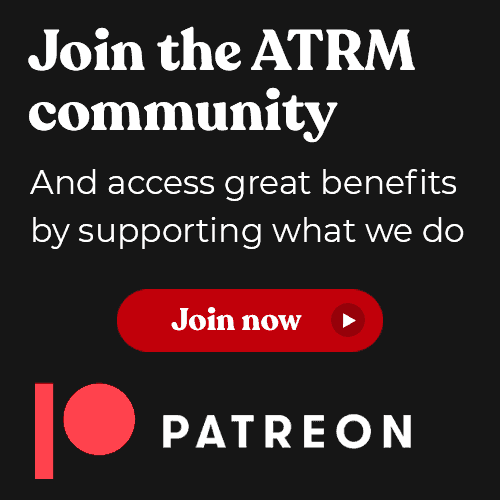 5. A narrow escape for Pesci?
Pesci's then wife, Claudia Haro, had a small part in the film. She played Trudy, the bandleader on the TV show Ace's High. They later divorced and she married movie stuntman Garrett Warren in 1998. In 2000, she was convicted on two counts of attempted murder when she hired a hitman to kill Warren.
---
6. The real Ace Rothstein changed his opinion of the film
Lefty Rosenthal saw the film once, at a rough-cut screening with Nicholas Pileggi, and he had positive things to say. But near the end of his days, he said that "it lacked the detail of what I did. There are scenes where the Rosenthal character repeated the same thing twice. I would only tell you to do something one time. That's all I needed." He was also furious at the scene where Ace juggles on his TV show, Rosenthal said it made him look foolish.
Sam hosting Ace's High
---
7. De Niro idolised Don Rickles
Don Rickles, who plays Bill Sherbert in the film, Ace's right-hand man, actually made an appearance on the real Frank Rosenthal TV show.
De Niro was in awe of Rickles from growing up and seeing him on TV. Rickles would constantly bust De Niro's chops on set, saying that all he did was mumble his lines, and De Niro loved it.
Don Rickles busting De Niro's chops
---
8. Most of the film was shot on location in Vegas
The majority of the film was shot on location at various places in Vegas. The now defunct Riviera Casino filled in as the fictional Tangiers Casino. The Tangiers was based on the Stardust Casino which closed in 2006.
He arranged to shoot in the casino for six weeks, midnight to 10am, the off-peak time for the casino. His film crew occupied a small corner of the casino, but the place was still open, so in the background are real casino goers, not extras. For added authenticity, Scorsese used real dealers and pit bosses.
He wasn't allowed to shoot inside the casino's real count room. So, a set was built in its place, one of the very few used in the film.
The count room scene
---
9. Scorsese continued his love affair with The Stones
Always a fan of The Rolling Stones, Scorsese used six Stones songs on the soundtrack: Long, Long While, Can't You Hear Me Knocking, Heart Of Stone, Gimme Shelter, Sweet Virginia and Satisfaction (including a Devo version of the song).
Scorsese also made reference to the real casino name in the soundtrack by playing the track Stardust, on three separate occasions.
Gimme Shelter by The Stones
---
10. Authenticated by experts
A former mobster turned motivational speaker, Michael Franzese, reviewed Casino for accuracy, and said that Pesci's performance is the most realistic he'd ever seen.
Pesci closely resembled The Ant, and with the application of make-up, was a dead ringer. So much so that when he arrived on set, some of the pit bosses, who had come into contact with The Ant back in the day, almost fainted.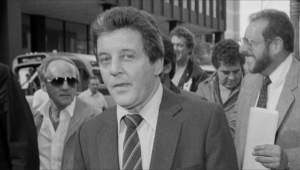 Tony 'The Ant' Spilotro
---
11. An expensive costume department
De Niro had a lot of involvement in Ace Rothstein's wardrobe. He based the glasses on the style of Lew Wasserman, a legendary talent agent and Universal studio head. De Niro worked with the costume designer, Rita Ryack, to get Ace's look down. Ryack said that the costumes reflect the story, so as it progresses and becomes more chaotic, the costume colours become more chaotic.
This accounts for Rothstein's costumes which are an assault on the eyes. De Niro wears around 70 different outfits in the film. This swealed the costume budget to over $1 million.
Just like De Niro, Sharon Stone also had a customized wardrobe but she only had around 40 costume changes. The gold dress in the film weighed 45 pounds, and triggered off back pain from an old injury.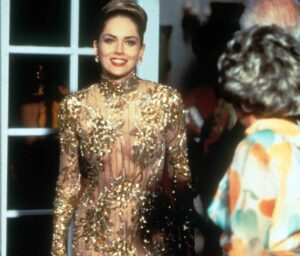 Sharon Stone in her 35 pound dress
---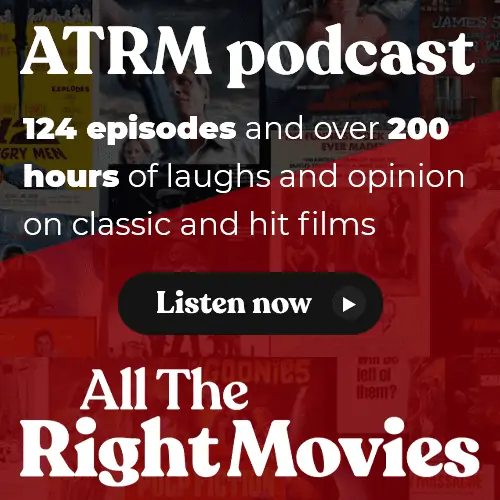 12. Casting Ginger
Unlike De Niro and Pesci, Stone wasn't the only one in the running for the role of Ginger. A lot of big names were considered including Rene Russo, Cameron Diaz, Nicole Kidman, Melanie Griffith, Uma Thurman, Madonna and Michelle Pfeiffer. Pfeiffer turned it down because she thought it was too close to her role as Elvira in Scarface (1983).
---
13. Sharon Stone thought she was getting the brush off
Stone was scheduled for an audition, which was cancelled by Scorsese and re-arranged, and then the second one was cancelled. Not for any particular reason, just something came up, and he couldn't make it. But Stone thought he was giving her the brush off. When trying to arrange the third meeting, Stone rejected it and went to lunch with her friend instead. Scorsese tracked her down at a restaurant and made a personal plea.
But she was warned against starring in the film. Her advisors said to her "this woman is so unsympathetic, she ties her kid to the bed, gets loaded and does cocaine, we don't think you should go there." But she was desperate to be directed by Scorsese and star opposite De Niro, two of her idols from a young age.
She had actually tried to work with Scorsese 15 years earlier, she auditioned for the part of Vickie in Raging Bull but was unsuccessful.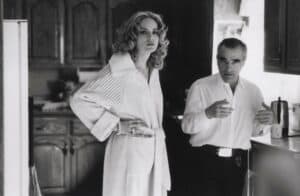 Sharon Stone and Martin Scorsese between takes
---
14. Scorsese's favourite shot from the film
Scorsese's favourite shot in the film is the overhead shot of Ginger throwing chips in the air at the craps table. The high roller guy in that scene was played by Ali Pirouzkar who was cast when he was seen sauntering through a fashion show mall. On his first day on set, someone snuck onto set and offered him $10,000 for him to leave so he could take his place. He declined the offer.
Ginger gets Ace's attention
---
15. A legend created the title sequence
Saul Bass created the credit sequence for the film, he was a legendary movie titles designer, who worked on Vertigo (1958), Anatomy Of A Murder (1959), Psycho (1960) and West Side Story (1961). He started working with Scorsese on Goodfellas (1990), and Casino was his last piece of work. He died a few months after its release.
The opening titles for Casino
---
16. Eye popping visuals
The reason that the head in the vice scene was so graphic is because Scorsese included it to distract the MPAA, in a bid to allow the other violent scenes to remain uncut. He didn't expect the vice scene to stay, but the MPAA seemed fine with it.
The head in the vice scene
---
17. Art imitating life
It's alleged that The Ant did use a vice as a form of interrogation. He was trying to get information about a hit on the Scalvo Brothers out of Billy McCarthy, a fellow gangster. The Ant beat up McCarthy, stabbed him in the testicles with an ice-pick, and then put his head in a vice. He reportedly shrank his head to 5 inches wide, where his eye actually popped out. Unlike the film, McCarthy was eventually covered in lighter fluid and set on fire!
---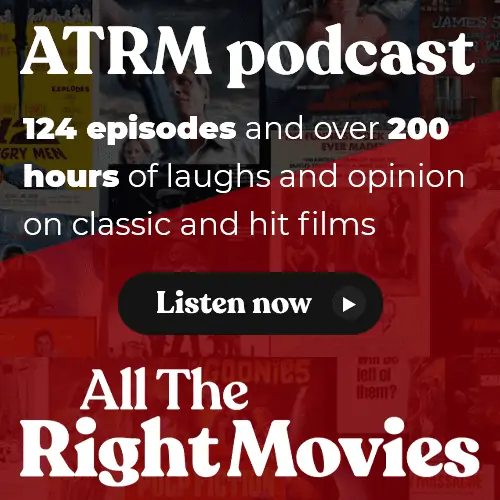 18. James Woods was desperate to work with Scorsese
James Woods heard that Scorsese was interested in working with him and he sent him a message about his availability. It read 'any time, any place, any part, any fee.' He improvised a lot with the character and had the idea of him being with a prostitute on the day of Ginger and Ace's wedding, when Ginger is on the phone to him. He shot all of his scenes in two days because he was working on Oliver Stone's Nixon (1995) at the same time.
James Woods as Lester Diamond
---
---
19. Pesci broke his rib during filming
Joe Pesci caught a broken rib in his final scene where Nicky and his brother are beaten with a baseball bat. Coincidentally, it was the same rib that was broken by De Niro 15 years earlier, when shooting Raging Bull (1980).
The real Santoro brothers were killed in an Illinois basement, but their bodies were buried in a cornfield. Similar to a scene from Goodfellas, The Ant thought he was being made, but got whacked instead.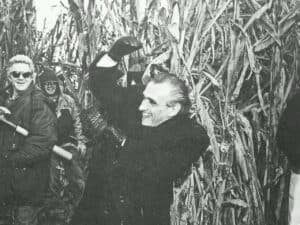 Scorsese on set of the baseball bat scene
---
20. Luck played a part
The exploding car scene was real as well. Lefty Rosenthal was car bombed and only saved by a metal stabilization plate under the seat. It was an unauthorised hit that was actually intended for The Ant (the real Nicky). Ace, the greatest handicapper in Vegas, was saved by a stroke of luck.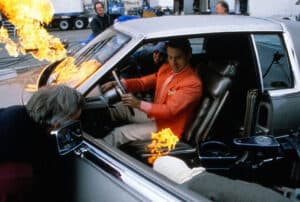 Filming the car bomb scene
---
And you've reached the end – 20 interesting facts about Casino, Scorsese's epic Vegas mob movie. Please share on your social media channels, and subscribe to our YouTube channel for lots of great video content.
---
The beginning of a beautiful friendship
Stay up-to-date with all things All The Right Movies by signing up for our e-newsletter.